BMF Mobile Milling Machine
Our BMF MOBILE MILLING MACHINES provide a large variety of efficient options for machining connecting flanges. Our milling machines can be configured
for a very large range of flange dimensions, section sizes and drive outputs.
A 3-axle cutter block and a spherically supported rotation unit enable true-to-tolerance plane-parallel or inclined machining of connecting flanges.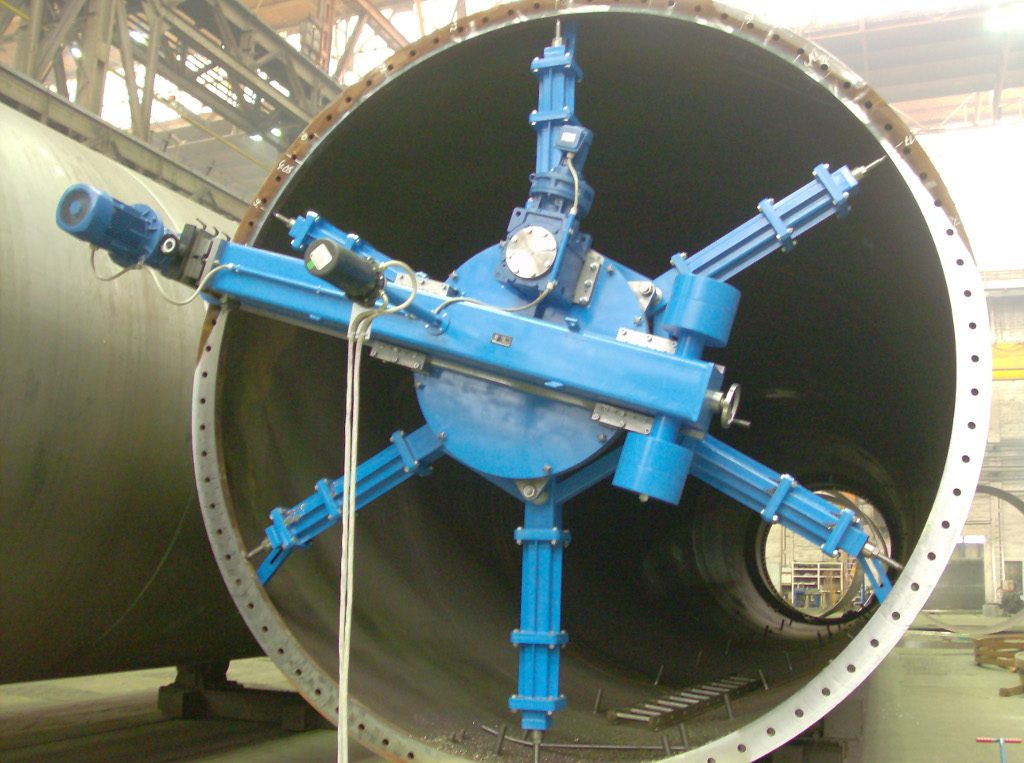 BMF MOBILE
MILLING MACHINE
Machining diameter
(mm)
Weight
(t)
Milling tool speed
(RPM)
Milling tool advancing speed (mm/min)
BMF 3000
1500 – 3000
3.0
0 – 420
0 – 800
BMF 5000
2000 – 5300
3.5
0 – 420
0 – 800
BMF 6000
3000 – 6000
4.0
0 – 420
0 – 800